At Auto Worx Collision Center, we understand how important it is to have a safe and dependable vehicle you can trust. You rely on your vehicle to get you to work on time, to shuttle your kids to their after-school activities, and to run all of your day-to-day errands. When something goes wrong with your car, truck, or SUV, everything grinds to a halt.
Taking care of your vehicle and keeping up with regular maintenance will go a long way, but there are times when things happen that are out of your control. If you're in an auto accident, there will almost always be some physical damage to your vehicle. Unfortunately, this damage is usually more than cosmetic. Auto body damage resulting from an accident compromises your vehicle's safety and dependability just as much as a mechanical issue.
When you're faced with the unfortunate circumstance of dealing with a collision repair, you don't want to leave your vehicle in the hands of just anyone. With over 63 years of experience, Auto Worx Collision Center is your trusted Los Angeles repair expert.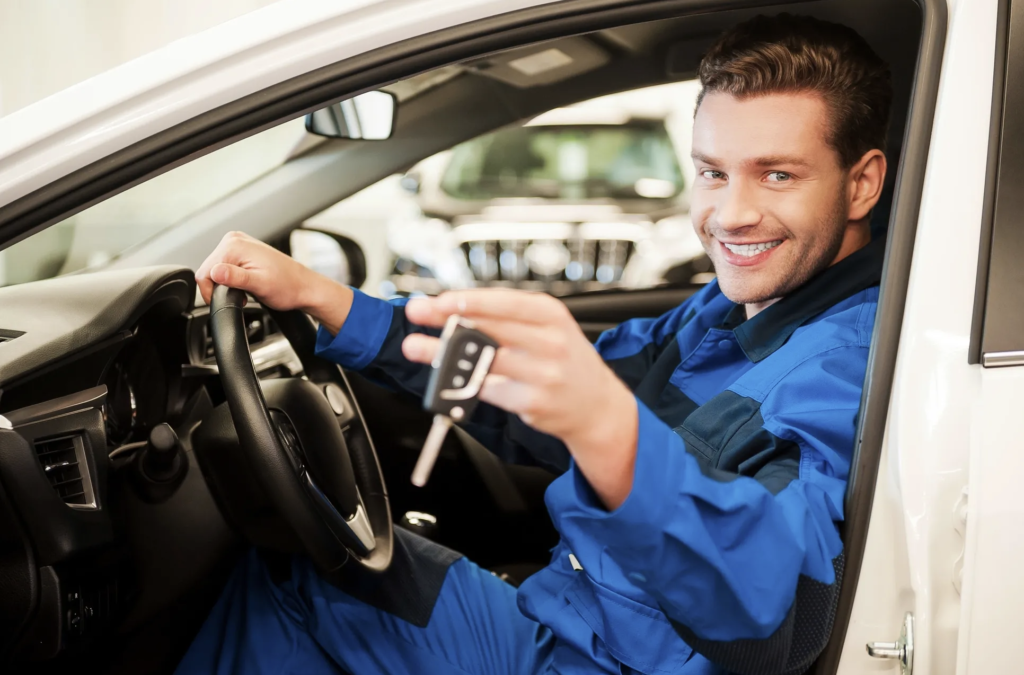 At our state-of-the-art collision center, we offer a full range of auto body services. We're equipped to handle repairs of all sizes and make it our mission to provide you with fair and honest estimates, top-quality service, and excellent results.
Our comprehensive repair services include:
Major Collision Repair – our professionals are equipped to handle even the most extensive of auto body repairs. We'll keep you informed through every step of the process and will even help you file a claim with your auto insurance company.
Minor Collision Repair – need a touch-up after a fender bender? No problem! No job is too small. Don't settle for driving a car with unsightly damage. We can help you get your vehicle looking like new again.
Dent & Ding Removal – we repair both severe dents and minor dings. For small dents, our paintless dent repair (PDR) service eliminates the expense of re-painting your vehicle. When the damage does require re-painting, we'll blend it seamlessly with your car's original color, so you'll never even know it was there.
Scratch Repair & Removal – superficial scratches are typically repaired and removed by sanding, buffing, and waxing. Deeper scratches that have penetrated the primer require a more extensive repair process that often includes re-painting.
Auto Paint Repair – damaged paint can cause rust, which will quickly spread on your vehicle. Our experts will match your paint perfectly and restore your vehicle back to its pre-collision state.
Bumper Repair – your bumper is the first line of defense in an accident, which is why it's important that it's repaired correctly. We'll repair your bumper back to its previous state so it can continue keeping you and your family safe.
Bumper Replacement – if your bumper is beyond repair, we'll replace it with a new one. You can be confident that we'll always make the right call when it comes to deciding whether to repair or replace.
Windshield Repair & Replacement – from a small chip to a full shatter, windshield damage is a major safety issue that should never be ignored. Our professionals will quickly repair or replace your windshield, restoring the integrity of your vehicle.
Glass Replacement – if your side or back windows or mirrors are chipped, cracked, or shattered, this can also create a safety issue. We'll replace any broken glass and return your vehicle to you looking like new.
Automotive Restoration – we offer top-notch restoration services, combining expert craftsmanship and quality materials to give you excellent results.
Fender Repair – no matter how seriously your fender is damaged or what material your vehicle is made of, we've got you covered. We'll fully assess the damage, then restore your fender's previous shape and fit.
Storm Damage Repair – a hail storm can wreak havoc on your vehicle and sometimes can't be avoided. Our experts will remove the dents and fix any glass damage. We'll return your vehicle to you looking like it never even happened.
We understand that our customers are busy, so we go out of our way to make your vehicle repair experience as convenient and stress-free as possible. We offer 24-hour phone services, towing, and after-hours drop-off. While you're waiting for your repairs or estimates, you'll enjoy relaxing in our comfortable and inviting waiting room. If your repairs are going to take some time, you may also choose to take advantage of our car rental or shuttle services.
Fill out the form below to schedule your next Collision Repair Appointment!