The story is all too familiar. You're sitting at a stop light, minding your own business, and then — CRASH — someone slams into the back of your car! You step out to take a look and are dismayed to see that the bumper is smashed and your car looks terrible.
That's great!
Although it might not seem so great at the time, your bumper just did exactly what it was designed to do. You see, the purpose of a bumper is to absorb the impact of a crash. It protects the rest of your vehicle – and the people inside it – from serious damage. As for your bumper, don't worry, we can fix it so you'll never even know it happened.
How Do Bumpers Get Damaged? Let Us Count the Ways!
A collision at a stop light might be one of the most common ways bumpers are damaged, but it's certainly not the only way. You might also damage your bumper by running into someone in a parking lot, being hit with a stray shopping cart, hopping a curb, backing into a pole or mailbox, or hitting something in your garage.
It happens to the best of us!
No matter how the damage occurred, we'll help you get back to normal in no time.
Beyond Cosmetics: The Importance of Bumper Repair
Although the cosmetic damage is probably what bothers you the most, it's not the most important issue. Since your bumper is designed to absorb impact, it's critical that you get it fixed the right way, as soon as possible. Otherwise, if you were to have another accident, you could suffer serious damage.
When your bumper is damaged, we have three priorities. The first is to restore your vehicle's safety and performance, and the second is to repair all cosmetic issues so your vehicle looks like new. Finally, we ensure long-lasting repairs by only using high-quality parts and paint.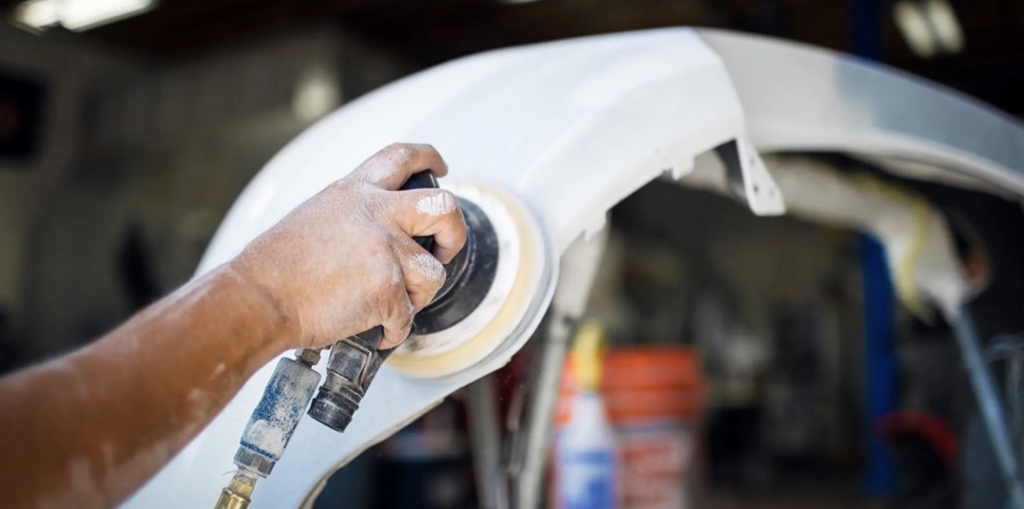 The Bumper Repair Process
Although it might appear that your bumper cover is the only thing on your vehicle that suffered damage, many times there are other issues that aren't immediately visible to the untrained eye. When you bring your vehicle to us, we'll give it a full inspection to ensure that every problem is addressed.
Our premium bumper repair service includes testing and replacing (if needed) your airbag sensors, vehicle warning sensors, and vehicle light fixtures. We'll also fix dents and scratches and expertly match your vehicle's paint so the repair work blends in perfectly.
Your Trusted Professionals
At Auto Worx, we have the proper equipment and highly-skilled technicians to repair your bumper the right way. We specialize in both plastic and metal bumpers and repair foreign, domestic, and even commercial vehicles.
If your bumper damage was caused by an insurable incident, we'll walk you through the process of filing a claim with your insurance company. We'll be by your side to help ensure everything goes smoothly from start to finish. For your convenience, we offer both rental car and shuttle services so you never have to miss a beat. If you prefer to wait while your repairs are being done, you're welcome to relax in our inviting and comfortable lobby.
Having a damaged bumper is a pain, but the repair process doesn't have to be. Trust the professionals at Auto Worx, and you'll be back on the road in no time!
Fill out the form below to schedule your next Collision Repair Appointment!