Small accidents involving two vehicles, also known as "fender benders" happen every day. However, it's even more common for a vehicle's fender to face damage from hitting an inanimate object like a sign, pole, or shopping cart. When this happens, vehicle owners sometimes feel embarrassed by their carelessness and decide to just deal with the unsightly scrapes, cracks, or dents. Others purchase a do-it-yourself home repair kit and attempt to fix the damage on their own.
This problem with these approaches is that fender damage often goes beyond simple cosmetics. Behind your fender's casing is a complex shock absorption system. When your vehicle is involved in an accident, this technology is designed to take the brunt of the force, keeping it from spreading into the cabin of the vehicle. This protects you and your passengers from serious injury. A damaged fender isn't able to absorb the shock as it's supposed to, increasing the likelihood of someone getting hurt the next time a collision occurs.
Types of Fender Damage
There are many situations that can result in fender damage. Minor damage often occurs from bumping into mailboxes, being hit with a car door, or having a run-in with a shopping cart. Hail storms and kicked-up rocks and pebbles are also common culprits. In this case, the damage is often cosmetic and can easily be repaired with a simple touch-up.
Moderate fender damage is often caused by incidents like running into a utility pole, bumping into another vehicle in a parking lot, or getting into an accident at low speed. In this case, our skilled technicians will assess the severity of the damage and let you know whether you're a candidate for fender repair or if you'll need a full replacement. If the fender is dented, there's a good chance that we can simply pull it out. However, if the integrity of the fender has been compromised, we'll usually recommend a replacement for safety reasons.
If you've been in a major collision, there's a good chance your fender will have suffered severe damage. In this case, fender replacement is necessary.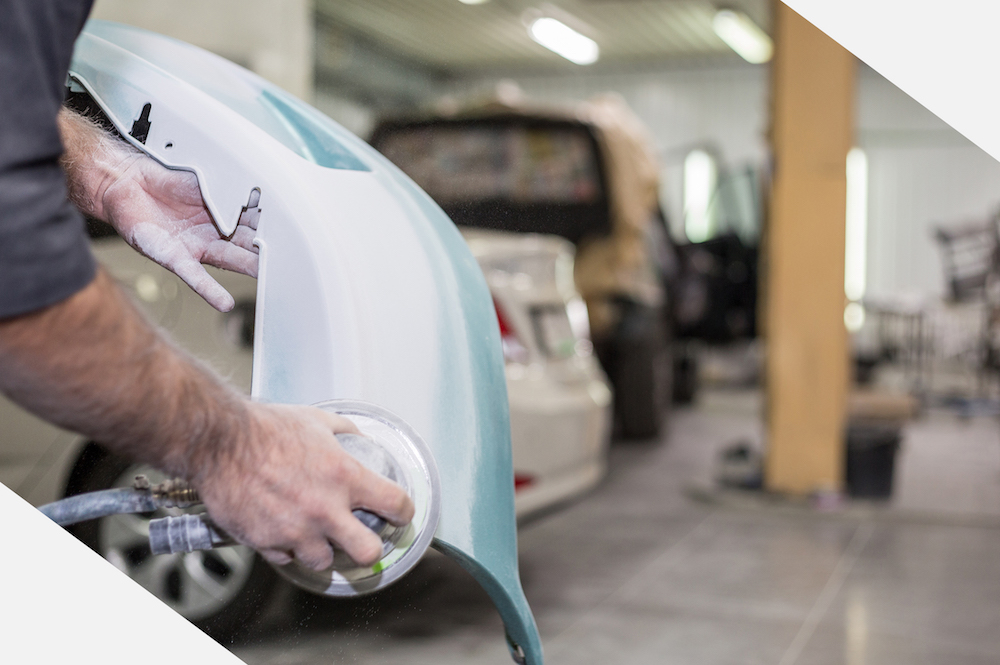 Fender Repair and Replacement Options
When you bring your vehicle to Auto Worx, we'll start out by thoroughly inspecting the exterior of the vehicle to assess the severity of your fender damage. We'll also remove any hardware or trim as necessary to gain a full understanding of your vehicle's condition. This will allow us to create an effective plan for restoring your vehicle back to its previous condition.
When a repair is possible, this is often preferable to a replacement because it's faster and less expensive. Our technicians will restore the fender back to its original shape and ensure that it fits the vehicle properly. Once we're sure the vehicle has been brought back to its original performance and safety standards, we'll begin making it look like new. Our professional auto body paint repair process will ensure that the fender looks exactly as it did before the damage occurred.
Moderate and severe fender damage is often beyond repair. In this case, we'll remove the damaged fender and replace it with a new one. We'll make sure the paint is an exact match so that when we're done you won't even notice that it's not the original.You'll also never have to worry about your paint fading or chipping. Since we only use the highest quality parts and warranty our work, you can have the peace of mind in knowing that your new fender will look great for years.
Your Fender Repair and Replacement Specialists
Fixing a broken fender might seem like a hassle, but it doesn't have to be. At Auto Worx, we do our best to make the repair process as quick and painless as possible. We'll help you get back to your life right away with convenient perks like towing, after-hours drop-off, shuttle services, and car rentals.
Worried about the cost? No problem! We're happy to provide you with an accurate written estimate and will even help you file a claim with your auto insurance company. Contact us today to schedule an appointment. We'll show you just how easy it is to get your vehicle repaired the right way, right away!
Fill out the form below to schedule your next Collision Repair Appointment!