Every day, we get behind the wheel of our vehicles and don't think twice. Most of these days are uneventful, but when a major collision occurs, everything can change in the blink of an eye.
A serious auto accident can cause physical, mental, and emotional trauma. While it may take some time for you to start feeling comfortable again, we can help make sure you don't have to worry about your vehicle repair.
At Auto Worx, we have the state-of-the-art equipment and years of experience needed to fully reconstruct your car, truck, or SUV and ensure it's returned to you in top working condition.
From the moment you arrive at our shop, we'll do everything we can to help make your vehicle repair experience as comfortable and stress-free as possible.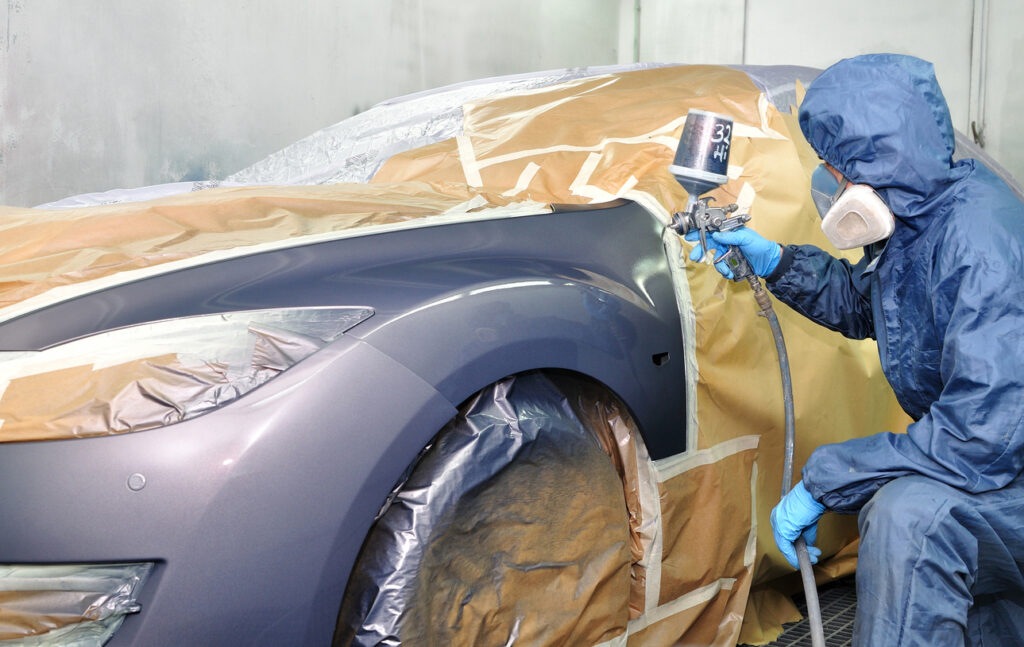 All-Inclusive Major Collision Repair
After a major collision, your vehicle will have suffered more than just cosmetic damage. The structural issues that occur during a crash also compromise its safety. This is why it's critical for you to choose a repair company you can trust.
When you bring your vehicle to us, we'll start by giving it a thorough examination. Our technicians are trained to spot damage that might not be visible at first glance, and our primary goal is to ensure your vehicle is as safe as it was on the day you bought it.
For each part that's damaged, we'll assess the severity and determine whether it can be repaired or if a full replacement is the safer option. We're equipped to take care of all your vehicle reconstruction needs including:
Fender repair or replacement
Bumper repair or replacement
Dent repair
Auto body painting
Windshield repair and replacement
Glass replacement
All repairs are done using only top-quality parts from reputable brands. When we return your vehicle to you, it will be as good as new.
Accurate and Honest Estimates
When you bring your vehicle to Auto Worx, you won't end up with any unexpected surprises. We pride ourselves in providing fair, honest, and accurate estimates that include all the details you need to make your decision. Once we begin the repairs, we'll stay in touch with you every step of the way.
Insurance Assistance
Having to communicate with your insurance company after you've suffered the trauma of an auto accident can feel like a daunting task. The process is often both tedious and confusing, especially if you don't understand the industry jargon.
We make things easy for you by organizing all the details of your repair and guiding you through the insurance claim process. We're happy to communicate directly with your insurance company when needed and will ensure you have all of the necessary information so your claim goes smoothly.
Friendly, Convenient Service
From the moment your collision occurs, Auto Worx can start to make the recovery process easier. We offer towing, after-hours drop-off, and 24-hour phone assistance. We can also help you reserve a rental car or provide you with shuttle service.
Being in an auto accident is a pain, but your repair process shouldn't be. Contact us today to schedule your free estimate.
Fill out the form below to schedule your next Collision Repair Appointment!